It wouldn't let me post in the for sale section...
2006 Magnesium Pearl Dodge Magnum w/ 426 stroker, 102300 miles on body, 13k on engine. $15,000 firm.
Located in Parrish, FL 34219 (between Sarasota and Tampa)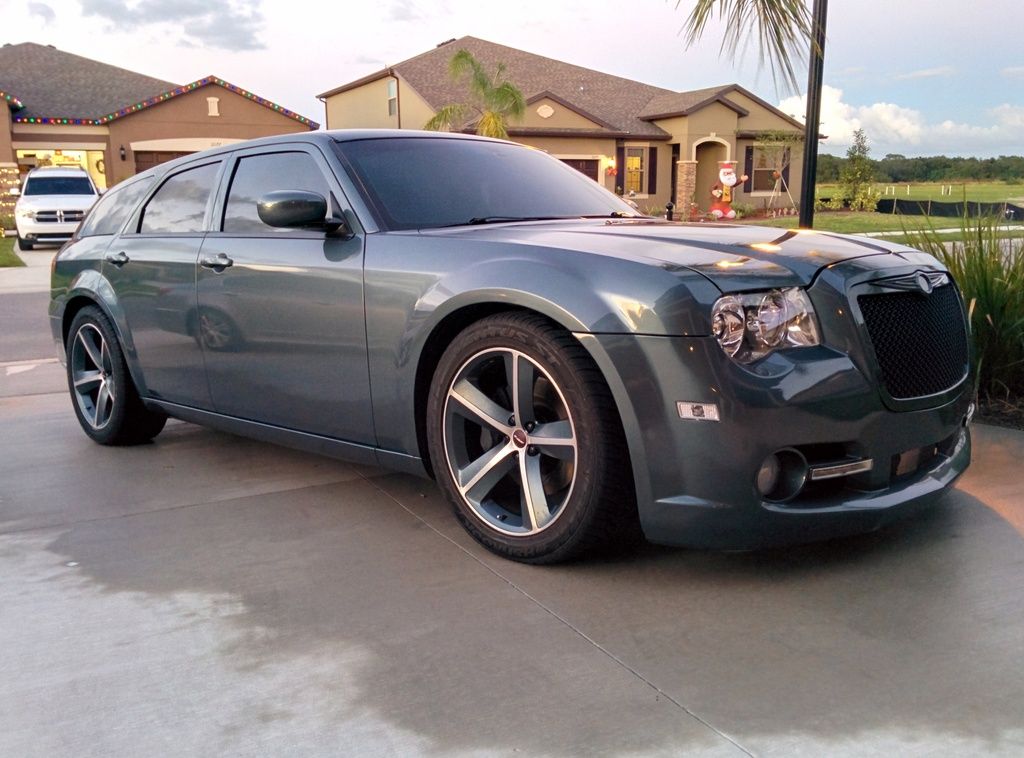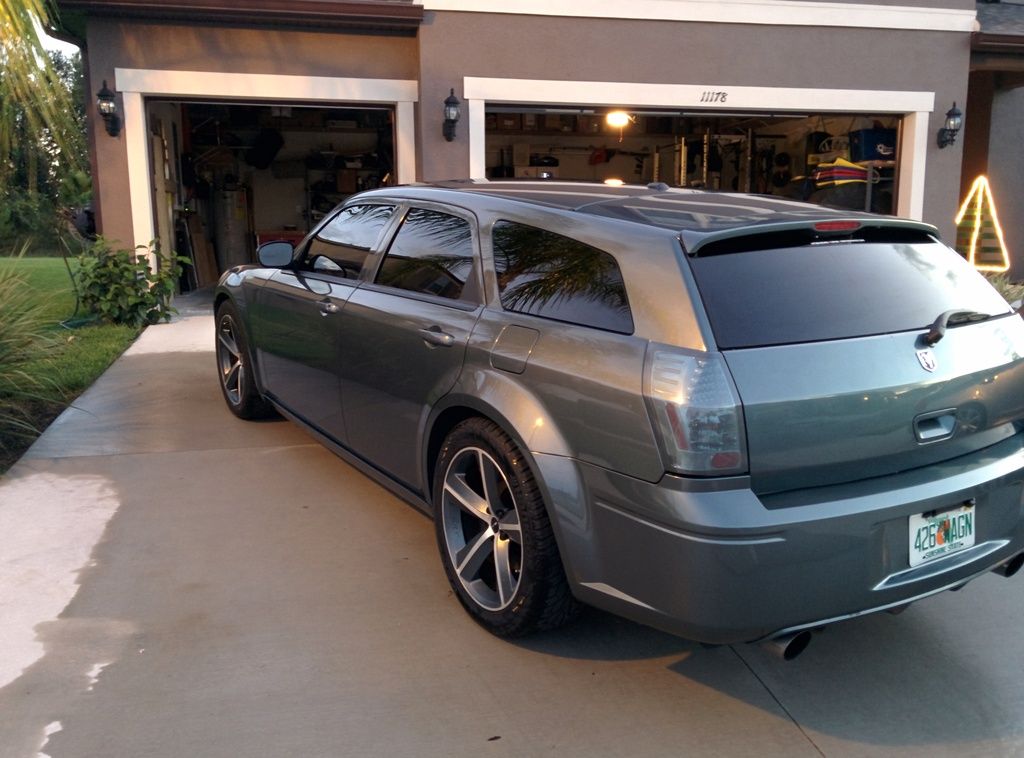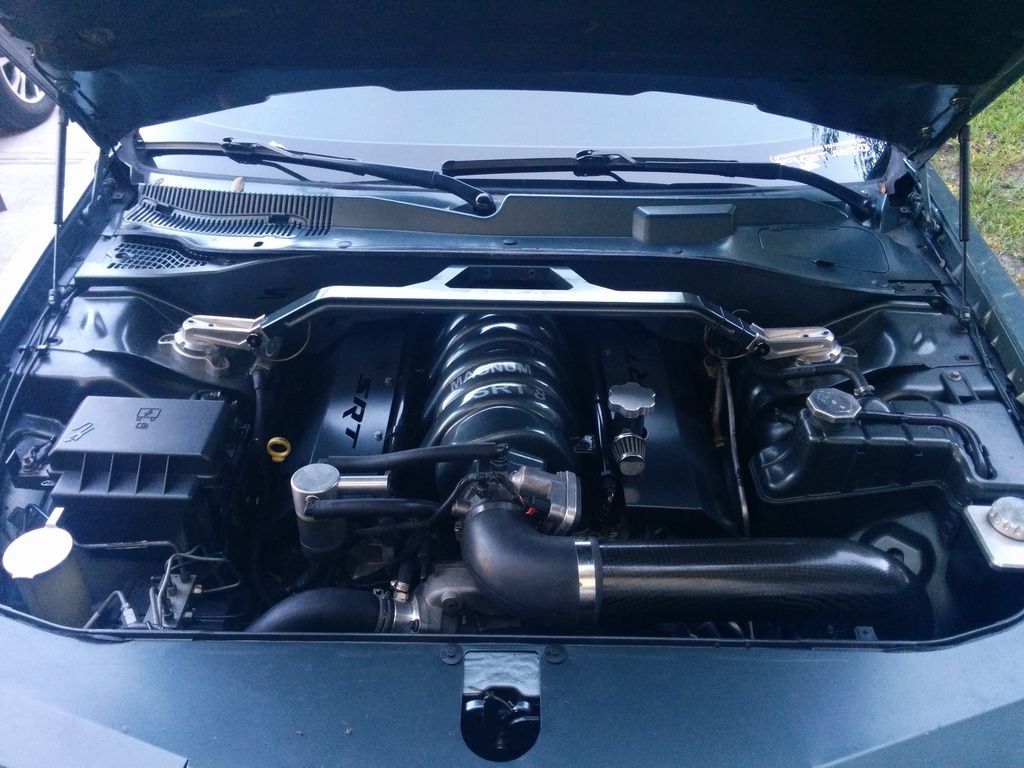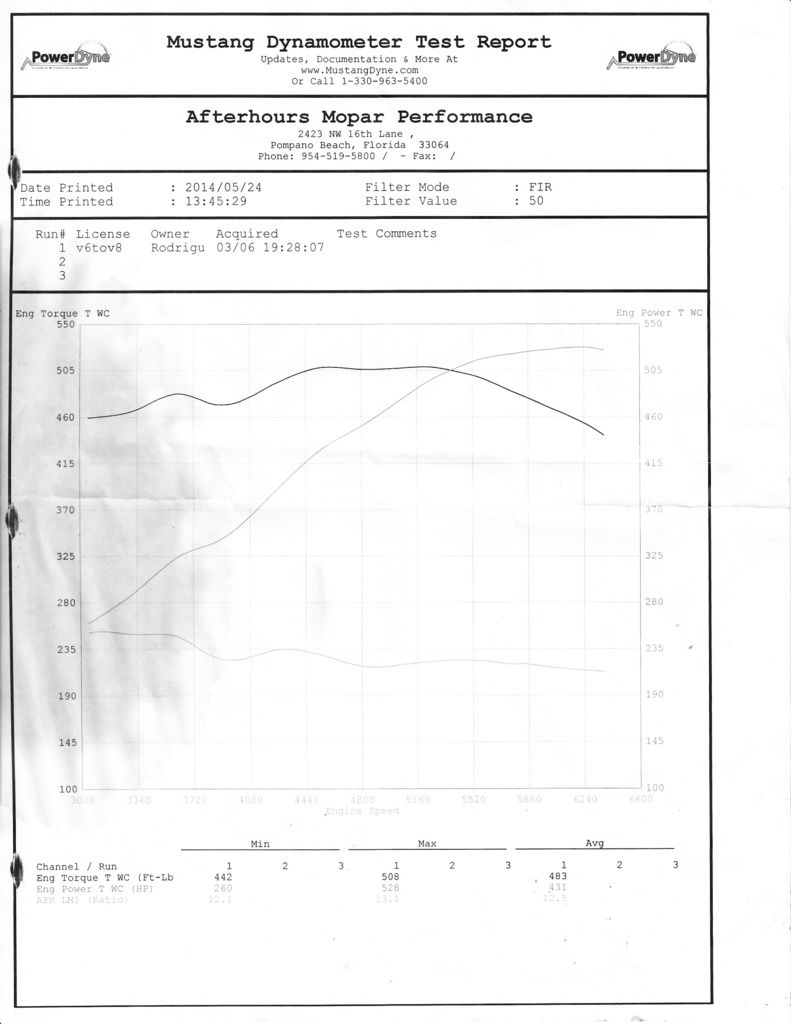 Dave Webber/ Chris Seidle Build 426 Stroker Motor Putting Down 520+hp and 505+
FT TQ (I have dyno sheet)
*426 engine (less than 13k miles)
*10.9.1 compression ratio. (NA build)
*Brand New ported and reworked Apache heads (were never used before me) also
contain a rear coolant vent port plumed into the thermostat housing.
*custom PWR grind CAM.
*Kooks long tube headers and catless (gutted) mids
*Magnaflow catback exhaust
*stock trans approx. 48k miles
*new 3.06 getrag axles etc less than 13k
*Prosport trans and a/f gauge in the over head
*LMI true cold air intake.
*Grip Tuning CHRYSLER 300 front end with DRL led LIghts.
*6k HIDS
*90watt strobe lights
*k40 front and rear radar and diffuser
*viper alarm with smart start and GPS tracking (with paid subscription)
*suede headliner
*Kenwood 9980 hd headunit (nav, bluetooth, backup camera (input for front camera
as well) voice commanded, ipod input, usb input, dual zone video/audio output
(watch movie in back, music up front)
*15 inch drop down monitor
*dual pockets subs with Vibe Black Air 10 subs.
*3 amps (Alpine PDX-2.150, Alpine PDX-5 and cheap WalMart amp for subs)
*The wheel pockets are painted the same color of the car.
*Tires are Hankook Ventus ST 275/45 all around. Rears have 3k, fronts have maybe
5k on them.
*Train horns (5 gallon tank and compressor in the back under the floor)
*includes DiableSport inTune
I purchased this car from Jon of AMP about 18 months ago. I've put about 3000
miles on it since them. Odometer currently reads 1023xx and will go up slowly as I
still drive it a couple days a week.
Since I've owned it I've replaced the battery (AutoCraft Platinum AGM) and installed
the pocket subs and amp.
Car has always been a Florida car, which means it lacks the rust from northern states
and has been extremely stable and has never broke down or shown any signs of
anything other than reliability
Insurance break due to the vin stating it's a v6 however there is nothing v6 about
this car. It has full SRT interior, gauges, suspension and brakes. Auto head lights,
power and heated seats, dual zone climate control, auto wipers
It was not a garage queen for Jon and neither for me. Paint is still very smooth and
in really good shape, just some regular nicks and whatnot from being a 9 year old
car with over 100k miles.
The kinda bad:
*̶I̶t̶'̶s̶ ̶d̶u̶e̶ ̶f̶o̶r̶ ̶a̶n̶ ̶o̶i̶l̶ ̶c̶h̶a̶n̶g̶e̶ ̶(̶I̶ ̶h̶a̶v̶e̶ ̶o̶i̶l̶ ̶a̶n̶d̶ ̶f̶i̶l̶t̶e̶r̶ ̶(̶M̶o̶b̶i̶l̶ ̶1̶ ̶0̶W̶-̶4̶0̶ ̶f̶u̶l̶l̶ ̶s̶y̶n̶t̶h̶)̶,̶ ̶j̶u̶s̶t̶ ̶n̶e̶e̶d̶ ̶t̶o̶ ̶f̶i̶n̶d̶ ̶t̶i̶m̶e̶ ̶t̶o̶ ̶d̶o̶ ̶i̶t̶)̶ Done 10/23/15
*̶A̶/̶F̶ ̶g̶a̶u̶g̶e̶ ̶i̶s̶ ̶r̶e̶a̶d̶i̶n̶g̶ ̶a̶n̶ ̶e̶r̶r̶o̶r̶ ̶(̶I̶ ̶h̶a̶v̶e̶ ̶r̶e̶p̶l̶a̶c̶e̶m̶e̶n̶t̶ ̶g̶a̶u̶g̶e̶ ̶a̶n̶d̶ ̶w̶i̶l̶l̶ ̶s̶w̶a̶p̶ ̶i̶t̶ ̶o̶u̶t̶ ̶w̶h̶e̶n̶ ̶I̶ ̶d̶o̶ ̶t̶h̶e̶ ̶o̶i̶l̶ ̶c̶h̶a̶n̶g̶e̶)̶ Replaced 10/23/15
*Front lip is very low so it has some good scuffs in it from pulling into driveways
and parking curbs.
*back up camera is flaky, it seems to be working now but not guaranteed to work at
all times.
*1 fog light doesn't work and 2 of the strobes (see video)
link full of pics and a start up and walk around vid.
https://www.dropbox.com/sh/lpcsqzo4b...1plVigTTa?dl=0
The first pictures of it up on the lift are from when I bought it about a year and a half
ago at Jon's shop. The rest of the pics and vid were taken this evening. The rattle
you hear right before the cars starts in the vid is the air compressor filling the tank
for the train horns. As you'll see in the video the passenger fog light is out and 2 of
the strobes don't work, just found out about both of those tonight. I just realized I
didn't take a pic of the 15" drop down monitor.
I know I'll regret selling it, but I don't drive it as much as I though I would and
family priorities have changed.
Thanks,
Jeremiah