Discussion Starter
·
#1
·
I dont kow if anyone has done this. It is an easy installtion but sometimes having pictures to guide you how to do it encourages someone to take the leap and try it themselves.
This is what my 300 originally looked like:
Next step is to mark 2 1/4" from the edge of the right side of the weld that holds the dampener in place. I used a sawzall to make the cut. Here is where you need to mark and make cut: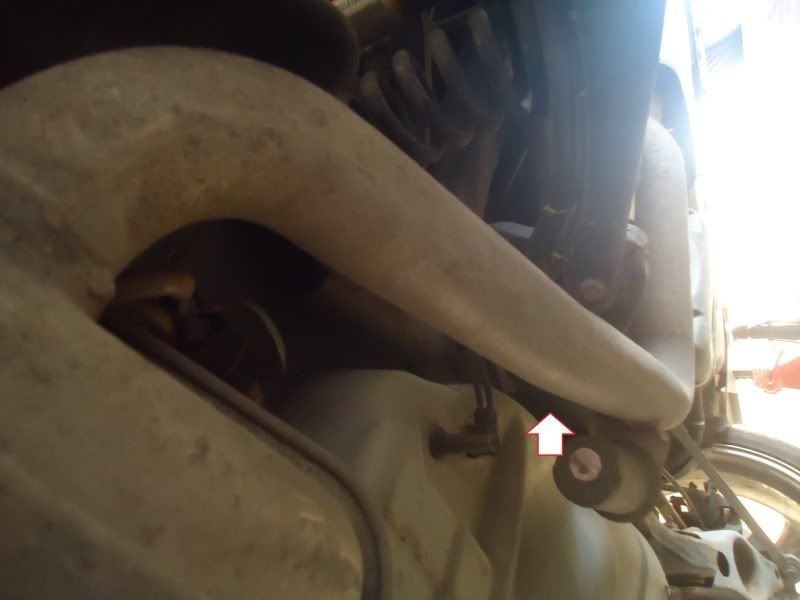 This is what it looks like after the cut:
After you make the cut, there are two bolts that need to be removed. They are 13mm. One is after, one is before the resonator. Here are pictures of the two bolts:
This is the one toward the front:
This is the one toward the rear: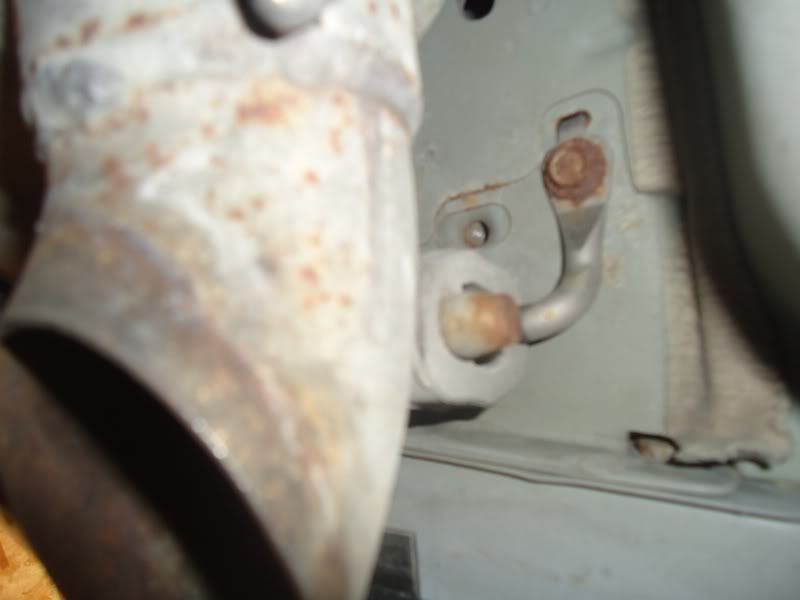 After both these 13mm bolts are removed the resonator will come off. You should be left with a gap like so: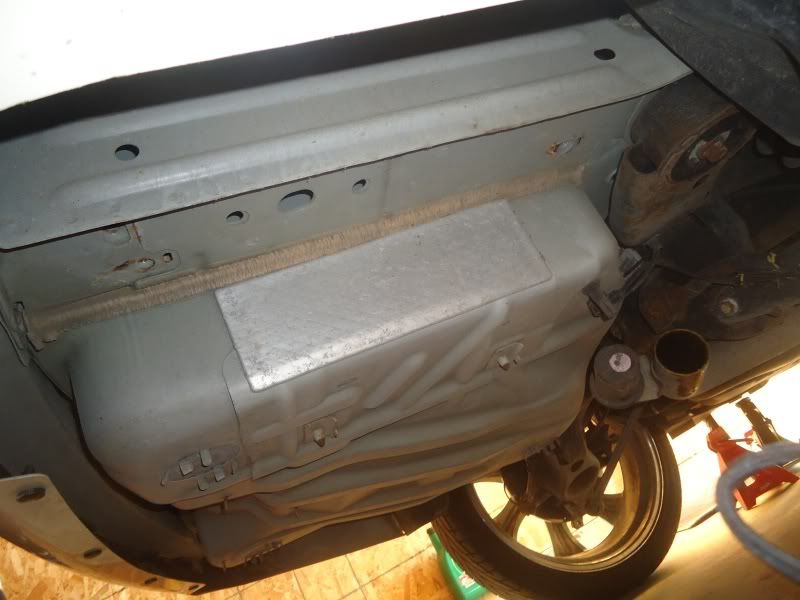 This is what you should have cut out:
Now you have to remove the hangers to put on the BB pipe. Here is a picture with arrows that detail where you need to spray WD-40 so they will come off:
Once they are off, you should have this:
You take these two parts and slide them on the BB pipe hooks.
You then take the BB pipe and go under the car and slide it into the cut you made then start to screw the two bolts back in but not all the way.
Go back to where you made the cut and tighten that clamp that secures the pipe to the stock exhaust. It is a 15mm bolt. Here is a picture of the clamp:
Once it is tightened continue tightening the two bolts until it will not raise anymore due to the bumper being in the way. Once you get to this point take the template and tape it to the bumper and cut it out. I used a dremel. This is where you should be at:
After you cut it out, you can continue to fully tighten the two bolts. This is what it should look like: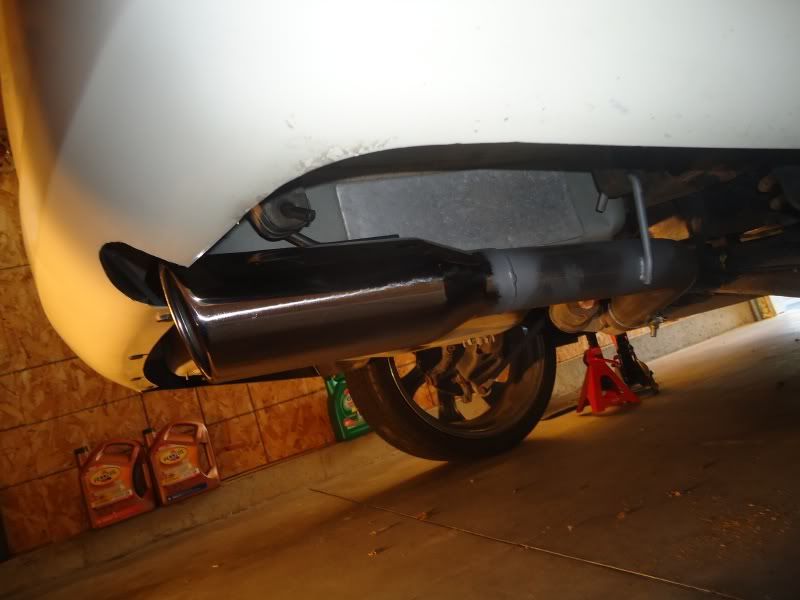 It is stated on the instruction to clean the tip before warming it up to prevent stains from oils on it. You can also smooth the cut out with a dremel and some sandpaper.
I hope by doing this tutorial it will give people the confidence that they can do it themselves. And by the way the difference in sound is amazing!! For only around $100 it is a deal!!
Edward