Discussion Starter
•
#1
•
I see alot of members buying those stick on chrome mirror caps that you can get on ebay, which are cool, but when I was offered the chrome factory caps from a friend for nothing, I couldn't resist. I wanted to stay as close as to looking stock as possible. Here is a picture of them:
So, I decided today, since it wasn't too cold, and I had my camera handy, that I would put a small "how to" together. This mod is super simple, and easier than I thought. At first I though I would break something, but with the right tools, and a bit of patience..being this is the first time I've done this mod, the whole thing took me 15 minutes tops..including the time to put some wax on the new chrome.
Before I start, I would like to add, that if you live in colder climated such as I do, wait for warmer weather for the installation as the cold will make the plastic parts brittle. You won't believe how many parts are thrown out in Brampton at the factory because of this.
A good tool to use, is a small shim like tool that looks like this..my friend that works at the car factory lent this to me. As you can see it is about the same size as a smaller water bottle: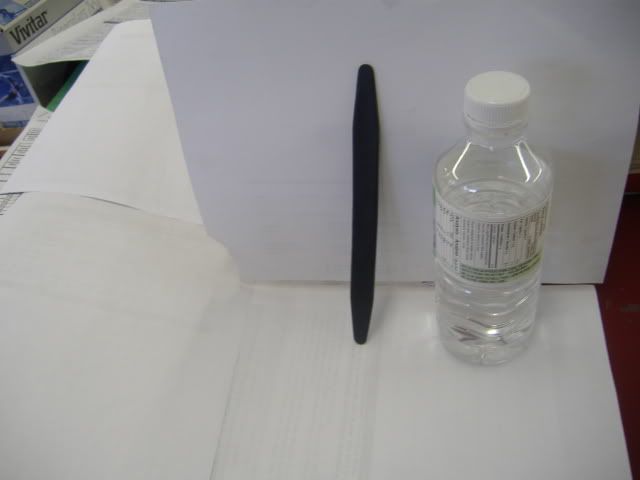 Here is the stock mirror that came with the car:
This is what the back of a mirror cap looks like. There are small clip like areas, that go around the back of the mirror, that you should be gentle with..take your time with this mod..it would be a shame if these clips broke: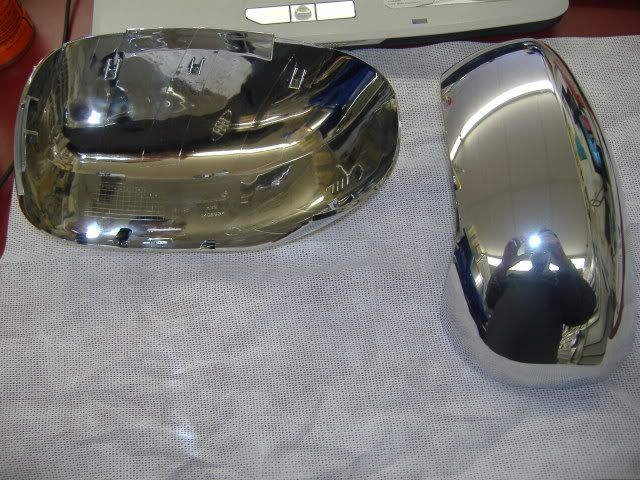 Next, take the shim, and start moving it along the bottom lining of the mirror with enough force to get it in there..do not force it too much as you may break the clips. Once the shim is in the mirror, move it side to side, and up and down very gently..this will cause the clips at the botton to release the cap. You should be able to pull it off now: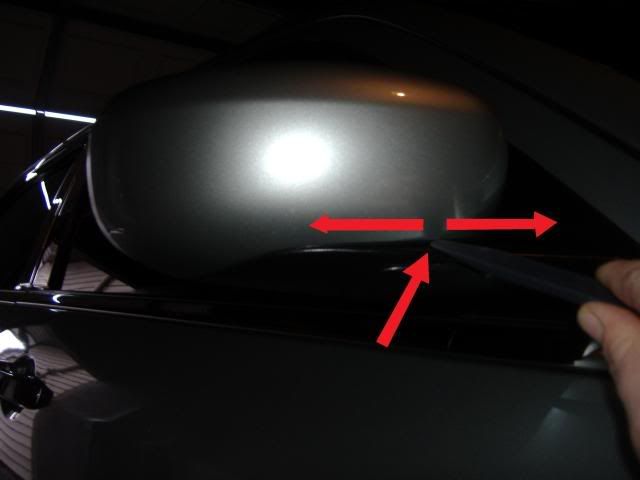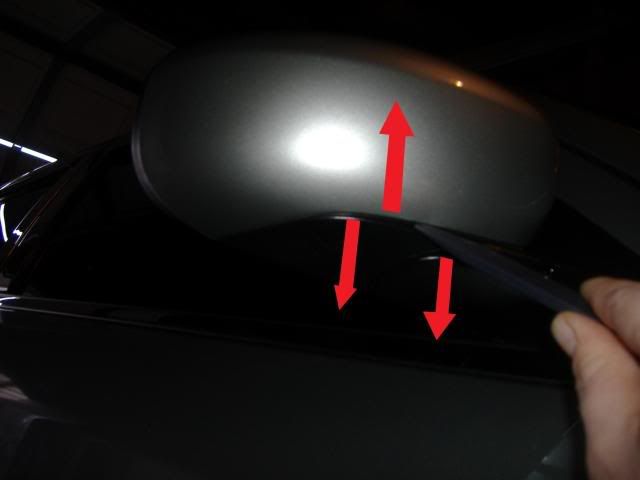 Your cap is now off, and the new one ready to install: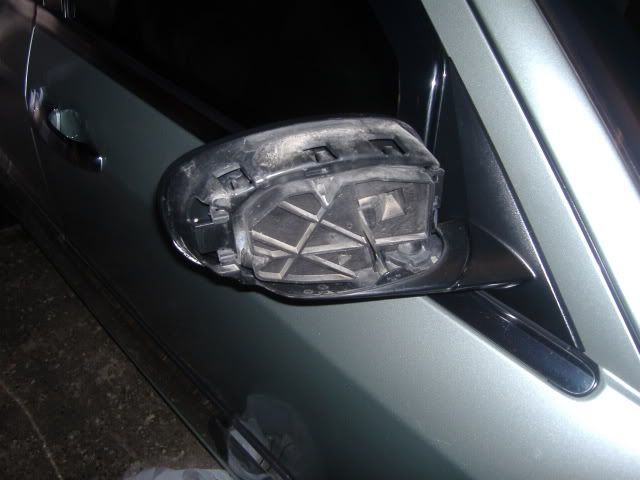 It's actually quite easy to re-install, all you are doing is going backwords. The best thing to do is line up the two top clips first, and work your way down until they are all snapped into place:
You are now done the re and re of the the mirror caps. Might I suggest you put some chrome polish to finish this off..works great as a protectant, and will remove all the finger prints from the installation: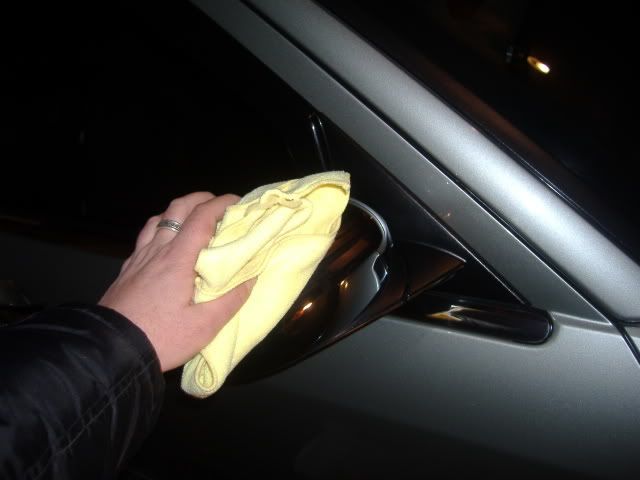 And the finished product: