Discussion Starter
•
#1
•
Please use the poll above to cast your vote for your favorite car and stadium picture!
Hemi06:
So I went with our Modern Stadium here at Puerto Rico's capital, San Juan. We have a couple of stadiums and this is our most recent.
Donnie1:
Here is my submission. It was taken today at Faurot Field which is University of Missouri or Mizzou Tigers stadium.
bert046:
his is called BC Place in Vancouver, just been renamed Rogers Arena (still has "old" name on the blue Pepsi notice board in pic). I was gutted to see that all of the local car-parks and lay-by's around the stadium where all cordoned off for the construction that is going on (even the car-park that I did manage to sneak in was supposed to be for contractors!). After the winter Olympics that have just been held here the place was renamed and is undergoing HUGE construction getting ready for this seasons hockey games which host the Vancouver Canucks.
Anyway, the reason why I still chose this stadium even with the construction and it not looking too "pretty" is that THIS is the place that Canada won the gold medal in the men's hockey final when playing against the USA!!!
BigE:
Here is a photo of my car in the back of the newly renovated Arrohead stadium.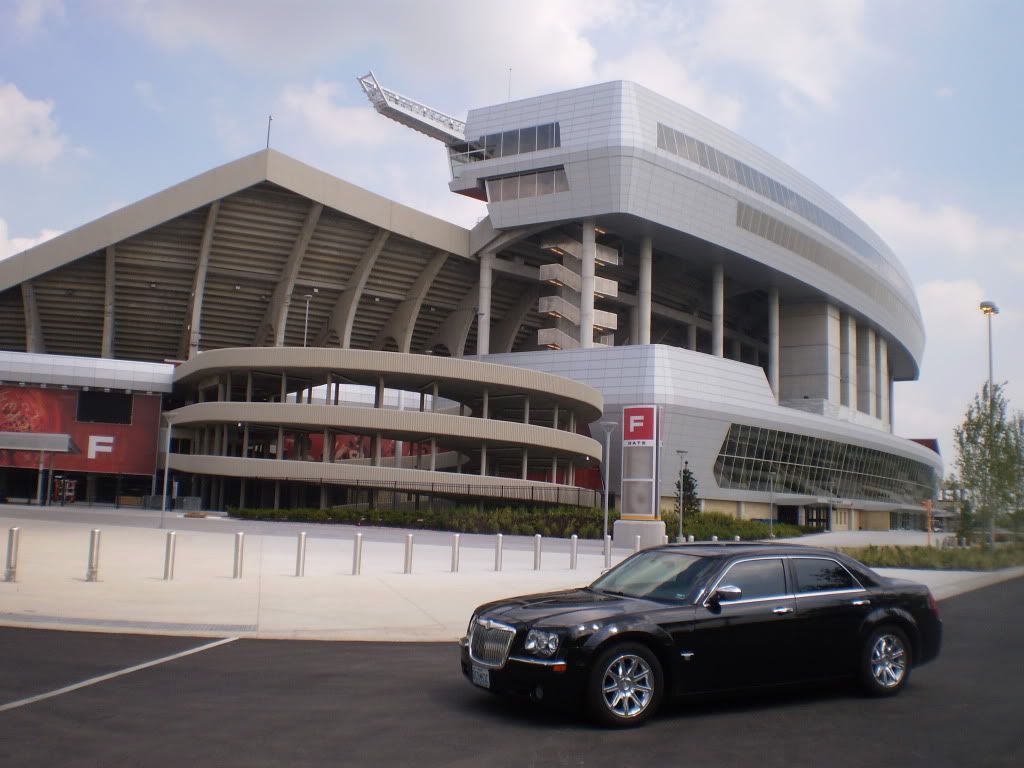 K11ngofnyc:
my choice is my home town team "drum Roll" THE NEW YORK METS !!! CITIFEILD
streetboss:
http://i36.tinypic.com/29cktw3.jpg